Javi Benitez – Impressions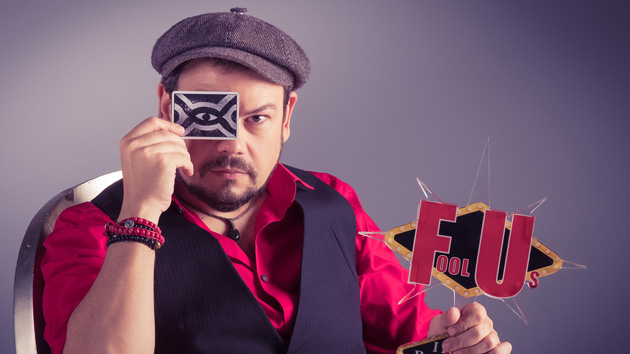 "I'm more comfortable performing for two thousand people than twenty" Javi tells me over dinner. "I feed off the audience, and that adds to the energy of the show."
Having been one of an audience of just ten people at his intimate show in Osaka the night before, and feeling the energy created with a mere handful of people, I can't even imagine what the atmosphere must be like in his preferred setting.
The secret show, a small part of Javi's whirlwind tour across the Far East, was held in a dark, moody basement theater in the center of Osaka. But as soon as Javi started to perform, we were immediately transported to sunny Seville, as he danced, sang and hugged his way through the show.
The effects were varied, including cards, cups and balls, a short-change bill routine, his famous gypsy thread and even cigarette manipulation.
Javi's take on the cups and balls was particularly interesting. In the 5-minute routine, there weren't the usual thousand phases and repetition ad nausium which have come to typify the cups and balls, but instead he rationed the magical moments sparingly, fitting them between some great visual gags and byplay with the audience. His final load (a ridiculously large Japanese cabbage in case you were wondering) was done in the context of a joke, and flew by me completely.
Javi finished the show with his reputation-making Requiem routine (you may have seen it on Fool Us). Having learned just beforehand that it was a homage to the great Arturo de Ascanio, the routine hit that much harder.
I wish that there had been two thousand people at Saturday's show. Not for lack of energy, but because more of Osaka deserved to see Javi in action.
Ben