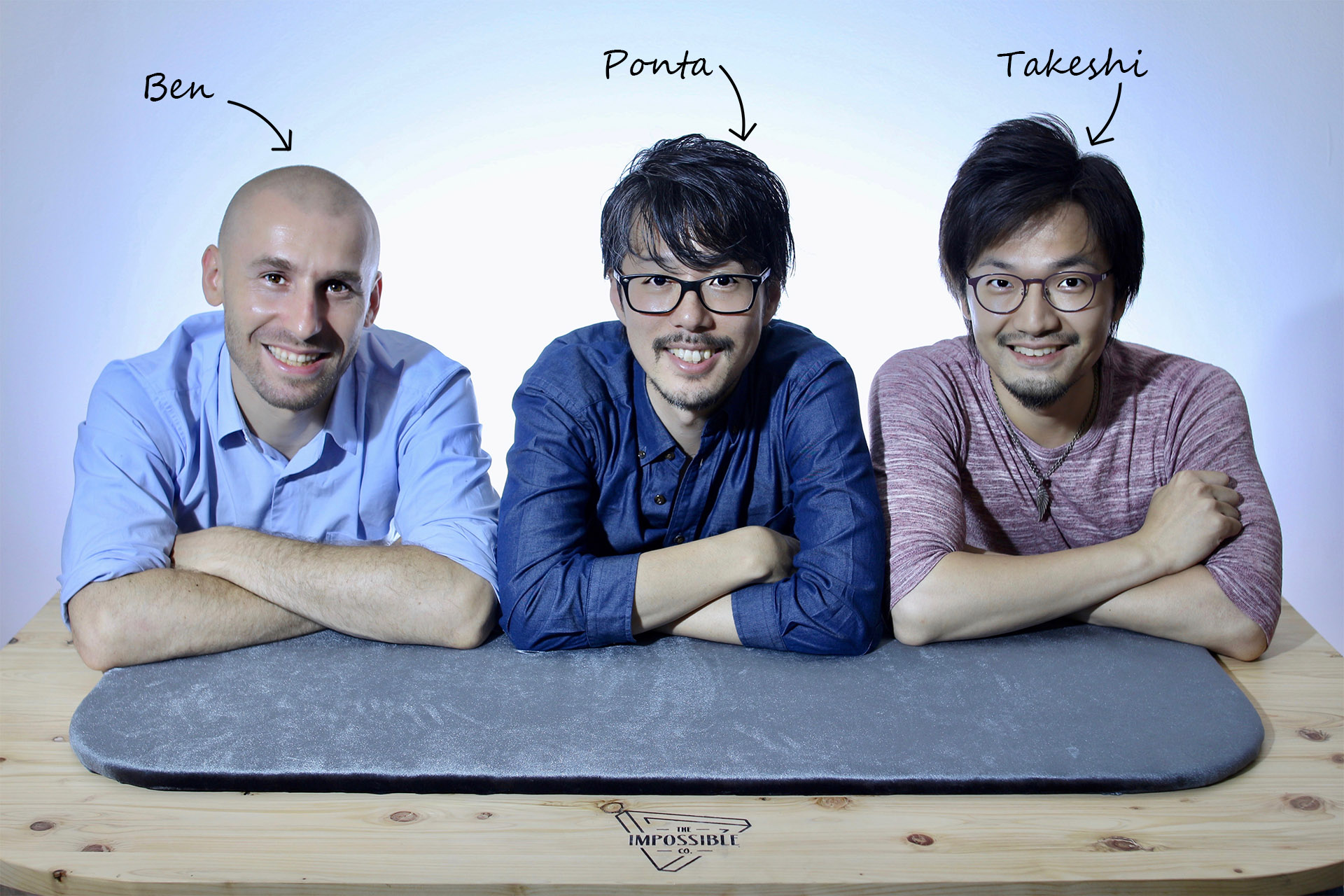 We started The Impossible Company in 2019 to fill a much-needed void in the magic world. There is so much talent in Japan which up till now has been unavailable to the outside world. Similarly, the language barrier meant that a lot of great international magic was out of reach to Japanese magicians. As a bridge between East and West, our aim is to help connect all corners of the world through this special art we call magic.
We have carefully curated some of the best magic from Japan and overseas, most of which is filmed in the Impossible Company studio. Our motto is: make the kind of content we want to see. That means:
-Exclusive content
-Access to both stream and download
-Full HD quality
-Easy-to-navigate chapters
Who are we?
Ponta the Smith is known as one of the world's foremost coin magicians. In 2009 he released Sick, which was to leave a lasting impact on the world of coin magic. Ponta is not just a coin technician though – he is passionate about all facets of magic, from sleights and routines to theory and presentation.
Takeshi Taniguchi is a card phenom from Osaka, Japan.  While his formidable skills as a sleight-of-hand artist and flourisher are well known within his native country, he has remained one of magic's best-kept secrets internationally. Luckily, that is now set to change.
Ben Daggers hails from London, England, and has made waves on the Japanese magic scene with highly original presentations and routines. Ben is responsible for editing and narrating of all Japanese content on the site, ensuring that nothing is lost in translation.